Safeline Management is committed to bringing the very best of its resources to ensure that our proven COR Program provides you a high level of performance.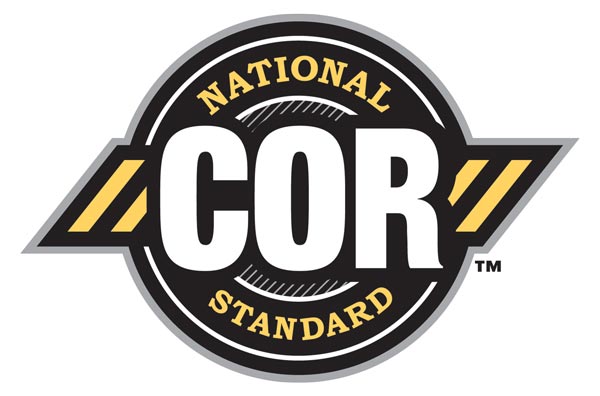 With COR Certification, your company will be brought to a new standard of Health and Safety, resulting in safer job sites, fewer incidents, accurate trend analysis, and substantial preference over uncertified companies. However, becoming a COR Certified company can be a lengthy and complex process without the right program in place.
Safeline is a long-time partner of the IHSA and has enrolled dozens of companies into the COR Certification process. We are also approved by the IHSA to perform External COR Audits for the Construction Division. Safeline is able to utilize the knowledge and expertise of the COR program as the one of the few third-party organizations that has inhouse External COR Auditors.
We assist these companies on the implementation of a proper and effective safety program to prepare for their COR Audit. Safeline is working with large construction clients in both Ontario and Alberta, and they are now on the IHSA's list of COR Certified companies.
Our COR program prides itself on proven results. We strive to get your company COR Certified with our team of reputable COR Consultants and implementing our revolutionary program.
What does COR Consultation include?
Observe and assess the current gaps your company may have in its safety program by performing a thorough Gap Analysis of both jobsites and offices.
Provide a detailed digital report outlining the results of the Gap Analysis.
Present a list of recommendations and procedures to close items in the Gap Analysis.
Provide a timeline displaying the 12-month COR program that includes deadlines, checkpoints, milestones and other items specific to your company's activities and employees.
Conduct COR Kick-Off meetings with all workers, subcontractors and management employees to review new safety programs and safe operating procedures.
Conduct Spot Audit inspection reports to gauge company's position in relation to the COR Audit; digital report with photographs, legislations, and signatures emailed virtually instantly.
Review current safety program and procedures in comparison to COR Elements 1-19. Provide a customized COR program specific to your company's activities, employees, procedures and management.
Assemble a Training Matrix to determine any gaps in employees' training.
Review hazard analyses and procedure for high risk work in conjunction with the COR program requirements.
Take a leadership role in Health & Safety by participating in various safety meetings.
Train Health & Safety representatives on COR Elements 1-19 and their Roles & Responsibilities.
Perform regular observations of all work areas/activities to review physical conditions and behavioral conformance..
Provide site specific observation reports to designated parties (site superintendent, etc.) and follow-up on corrective measures in accordance with COR Program..
Provide leadership throughout Incident Investigation to determine causes; develop recommendations and procedures specific to your company.
Make recommendations to any changes within the COR Program in order to fully prepare your company for its COR Audit.
Safeware: a breakthrough in COR Achievement
Safeware is revolutionizing the world of health & safety by eliminating the mess of paperwork and providing a digital solution. We offer a unique and exclusive COR Audit Tool in the palm of your hand.
Utilizing our custom-built software, we provide your company with real-time reporting and in-depth analysis of your company's performance throughout each Element of COR. With over 40 comprehensive forms to cover all 19 COR Elements, your company is ahead of schedule and workflow is simplified.
Click here to learn more about Safeware and how you can try a demo today!